entries for the shorty social good awards are open now
enter!
To support Rihanna's new fragrance launch, Nude by Rihanna, Ready Set Rocket partnered with Parlux to create a comprehensive interactive digital campaign that called upon Rihanna's dedicated fans (famously known as Rihanna Navy) to interact with a multitude of campaign touch points. Rihanna, the undisputed queen of social media, needed a fragrance campaign that was heavily rooted in mobile shareable and dynamic content. As a result, we created a fan-driven experience that included a Perfumes by Rihanna responsive landing page where visitors could purchase the Nude by Rihanna fragrance and interact with fragrance-related content; a daily quiz hosted on the microsite, Facebook and Twitter (daily winners received the Nude by Rihanna fragrance); and an interactive concert installation that pulled fan photos into a real-time social contest. Mobile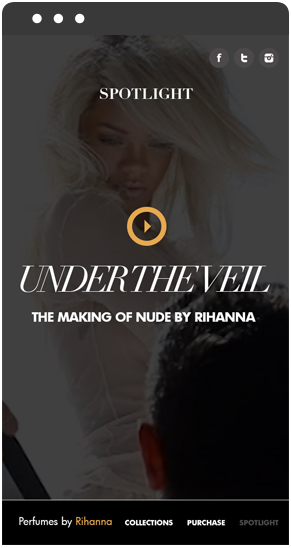 Tablet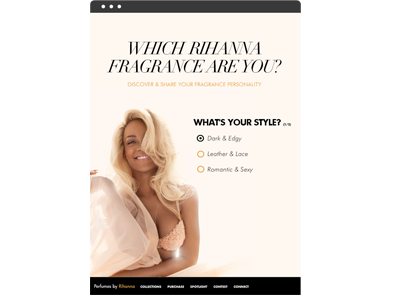 Desktop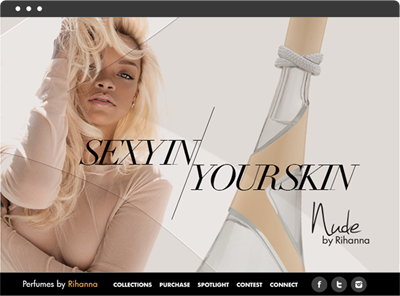 The Nude by Rihanna concert installation was an on-and-offline experience where users were encouraged to submit photos via campaign hashtags, after which submitted photos were then dynamically pulled into a photo stream that manifested as a mosaic of Rihanna on screen and on the Nude by Rihanna mosaic microsite. The 10-foot-tall mosaic installation was featured at select Diamond Tour venues across the United States and Europe. Winners were randomly chosen from the entries to win a cash prize. With over 498 million impressions garnered, the integrated Nude by Rihanna campaign applied cutting-edge technology and a fully-integrated digital strategy to engage Rihanna's vast social audience and concert attendees. Mosaic Installation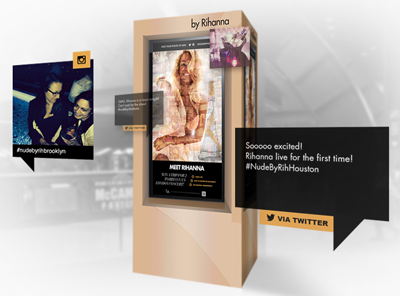 The Nude by Rihanna campaign ran from January 2013 - May 2013.
Millions of people participate in The Shortys to recognize individuals and organizations producing great content on Twitter, Facebook, Tumblr, YouTube, Snapchat, Instagram, Twitch, Musical.ly, and the rest of the social web.